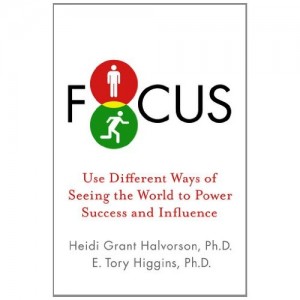 In today's market, pre-orders are incredibly important for the success of any book. So to reward those who chose to pre-order my new book, FOCUS, I'm giving away some custom-created companions to FOCUS that won't be available to anyone else.
These include:
A link to a free one-hour video webinar, in which I'll explain the key concepts of FOCUSand how you can use them to be happier and more successful in your own life.
A downloadable PDF workbook to help you put the lessons of FOCUS into practice.
A chance to win a copy of my new forthcoming e-book, The 8 Motivational Types: A Short Guide to Lighting a Fire Under Anyone – Including Yourself
To receive the webinar and PDF, as well as the chance to win my new e-book, simply preorder FOCUS before April 17, 2013. Then, send a copy of your electronic receipt to:
FocusPreorder@gmail.com
Both the PDF and webinar will be ready to distribute in February.
Want to learn more about FOCUS? Here's the book trailer:
Thank you so much!
Heidi