Several regular readers of my blog posts have written to me, hoping that my silence for the last six months didn't mean that I was ill, coping with a family crisis, or had fallen into a sinkhole. Thank you – in all seriousness – for your concern.
I was, in fact, finishing up my newest book – it comes out in April 2015, and it's called
TRUST POWER EGO
The 3 Elements of Effective Communication
(Or why no one understands you, and
what to do about it)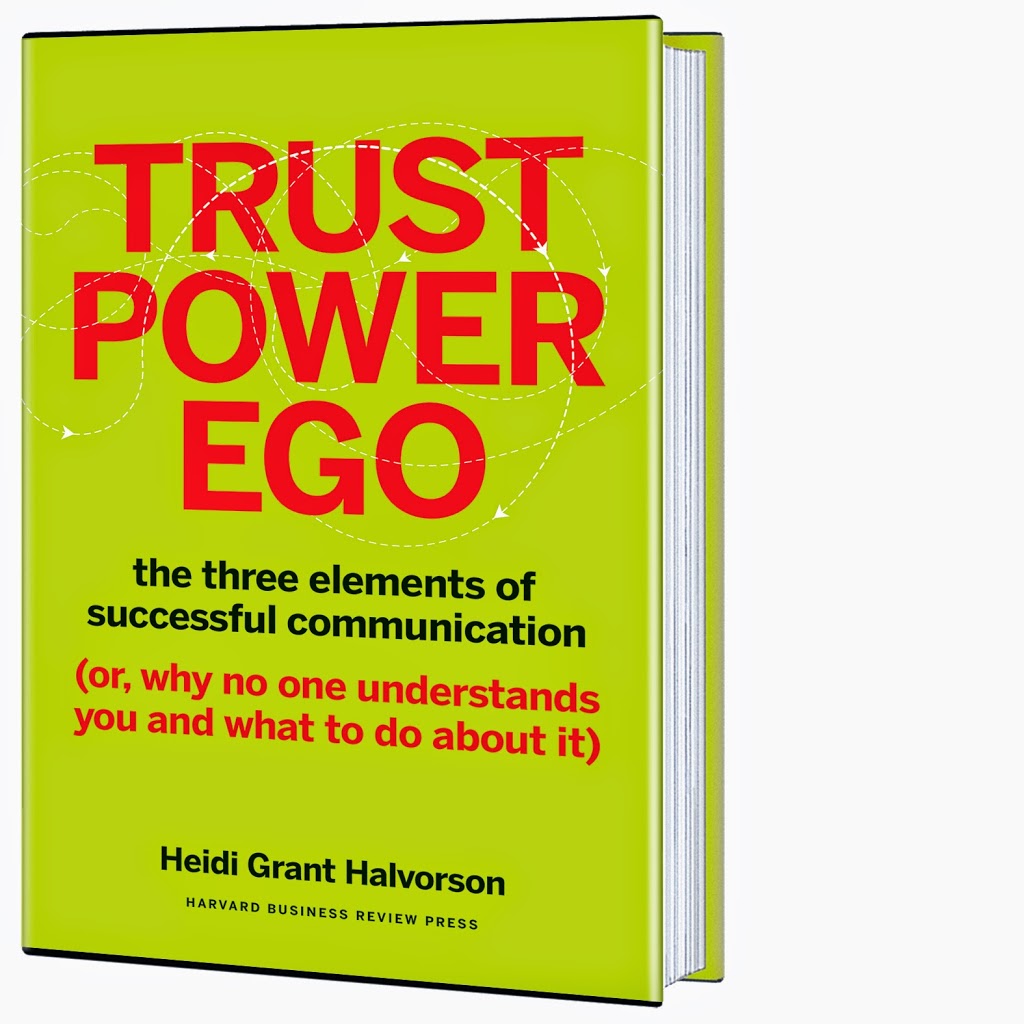 I'm really excited about this book, and you'll be hearing more and more about it in the months ahead. And you'll be hearing more from me in general, on HBR, 99u, Fast Company, and all the other usual places – including right here on my website. Happy to be back!!!
In the meantime, I have a favor to ask. Please take a moment and vote for my SXSW 2015 solo talk on TRUST POWER EGO: The Science of Communicating.
Thanks for the help – and enjoy the rest of your summer!
Heidi